Previous Post:
Anecdote: comparing yourself to others
&nbsp Next Post:
Zelmanovitz on philosophy of money
And symphonies discriminate against the deaf.
I mocked that view in criticizing last year's lawsuit against Chipotle: Chipotle Mexican Grill versus egalitarianism.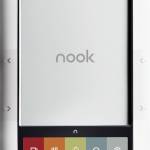 Turns out, though, that it's cutting-edge civil rights law based on the Americans with Disabilities Act: "Justice Department Settles with Sacramento, Calif., Public Library Authority Over Inaccessible 'E-Reader' Devices".
The library had acquired several Barnes & Noble NOOK e-readers that came without special features that enable the visually-impaired to convert text-to-speech.
Good to know those devices are now illegal for public libraries. And that tens of thousands of dollars have been spent to protect us. Or something like that.
(Thanks to Bob C. for the link.)
Tags: DOJ, egalitarianism, Nook, Sacramento Public Library