Chipotle Mexican Grill versus egalitarianism
Egalitarianism wins.
Chipotle restaurant lost an appeal opportunity when the U.S. Supreme Court declined to hear the case.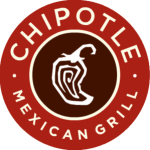 Chipotle had been sued by a wheelchair-bound customer who complained that while other customers could see their food being prepared a four-foot high counter blocked his view from his wheelchair perspective. The plaintiff argued that his rights were violated according to the provisions of the Americans with Disabilities Act. The justices in the Ninth Circuit Court agreed, writing in their decision that Chipotle's counter "subjects disabled customers to a disadvantage that non-disabled customers do not suffer."
Let's set aside some secondary matters to get to the key issues. So set aside the large majority of restaurants at which no customers can see their food being prepared. Set aside the children under four feet tall who can't see their burritos being assembled at Chipotle. Set aside Chipotle's offer to bring sample spoonfuls to their wheelchair customers. And set aside the absence of any food-safety concerns or customers-going-hungry concerns.
Here are the key issues decided by the case, one ethical and one political:
Ethical: Customers should have equal food-ordering experiences as a matter of moral principle.
Political: We must use the law, i.e., physical compulsion, to enforce such an important moral principle.
If one were snarky, one might point out that libraries offer their readers an experience that the blind cannot have; that symphonies offer listeners an experience the deaf cannot have; and that dance halls also offer their patrons an experience the paralyzed cannot have. However, one shouldn't be snarky and in those cases there is a brute physical fact that cannot be equalized*, so the ADA bureaucrats and lawyers have not (yet) called for the closing of libraries, symphonies, and dance halls.
But of course Chipotle's counter-height choices are not brute physical facts and they can be changed. So how should we decide proper counter height?
Those against the ruling may appeal to the political principle of liberty. In any transaction, both parties should participate voluntarily according to their own cost/benefit judgments. In this case, Chipotle is free to offer whatever it wants however it wants, and the wheelchair-bound customer is free to accept or reject Chipotle's offering.
But egalitarians argue that the political principle of liberty should be overridden by the moral principle of equality. And this turns on their peculiar interpretation of the principle of equality.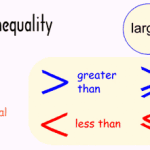 Here is the proper, non-egalitarian interpretation of the moral principle of equality: One should evaluate all individuals, oneself included, by the same general evaluative standards of honesty, justice, beauty, courage, charm, and so on.
It does not follow from that general standard that all individuals will be treated the same in particular. The use of the principle will also take into account the particulars of the individuals involved on both sides of the interaction. For example, I will apply to all people to the same standard of honesty, but I may be more or less indulgent of my friends when they fudge the truth. Or if I am a parent: I will believe that all children should be educated, but I will spend more time and energy on my own children than my neighbors'. Or if I am dating: I will evaluate all women by the same standard of attractiveness, but I will behave differently with particular women depending on how much or little they push my attractiveness buttons, so to speak. Or if I am a business owner: I will open my doors equally to all potential customers, but the deals I strike with them will not all be the same — customers vary in terms of what they have to offer me and what it costs me to deal with them.
Egalitarians, by contrast, reify equality into a one-size-fits-all straightjacket. Or, to put it in concept-formation terms: they forget that while we omit particular measurements along dimensions in forming abstractions we have to put the particular measurements back in when using the abstraction in individual cases. Or to put it in metaphorical terms: they treat equality as a Procrustean Bed.
Egalitarians also believe it is not proper for individuals to calculate the costs to them in determining the application of the general principle. Properly, in pursuing our goals we should judge others in terms of their particularized worth, and general evaluative standards help us do so. But egalitarians reverse this and use individuals as vehicles of conformity to general evaluative standards. That is to say, there is a deontological-altruist thrust to egalitarianism, in contrast to a consequentialist-egoist thrust.
Here the Chipotle case is also illustrative, showing how egalitarianism is often tied to the classical altruism that holds that the stronger/richer should sacrifice or be sacrificed for the weaker/poorer. Such altruism takes our normal healthy desire to help the poor when we can and turns helping into an absolutist duty that overrides all other considerations. In this case, Chipotle is the stronger, profit-making party and the wheelchair-bound are the weaker party with a need. So the egalitarian-altruist feels justified in imposing a sacrifice on Chipotle to benefit the wheelchair-bound.
Fascinating how much of the history of philosophy is packed into one court case:
Politics: liberty or compulsion.
Normative ethics: egoistic benefits or altruistic sacrifice.
Meta-ethics: consequentialism or deontology.
Epistemology: concepts as abstractions-to-be-particularized or as reified absolutes.
[* Harrison Bergeron counter-examples excepted.]