This year's conference of the Association of Private Enterprise Education has plenty going on.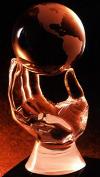 Check out the program here.
On Monday morning I'll be giving a talk entitled "What Makes Capitalism Good: Are Hayek's, Rand's, and Friedman's Answers Compatible?" I'll also be chairing a session on "Recent Work on Morality and Capitalism" with papers by John Thrasher (University of Arizona), Peter Martin Jaworski (Georgetown University), Douglas B. Rasmussen (St. John's University), and Jared Meyer (St. John's University).
I'm also looking forward to a Tuesday talk by entrepreneur John Chisholm, whom I interviewed for Kaizen in 2010 and who gave this fine TedX talk in 2011.