Guns and homicide statistics
Do you see a pattern? I don't. Nine countries selected semi-randomly: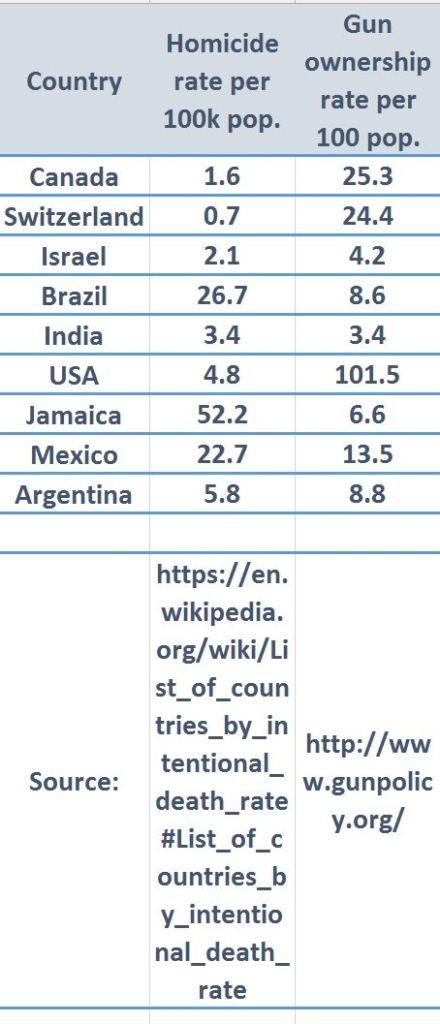 Then organized by homicide rate: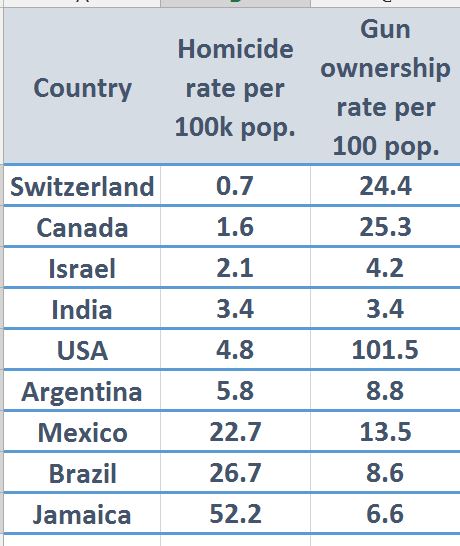 Then organized by gun ownership rate: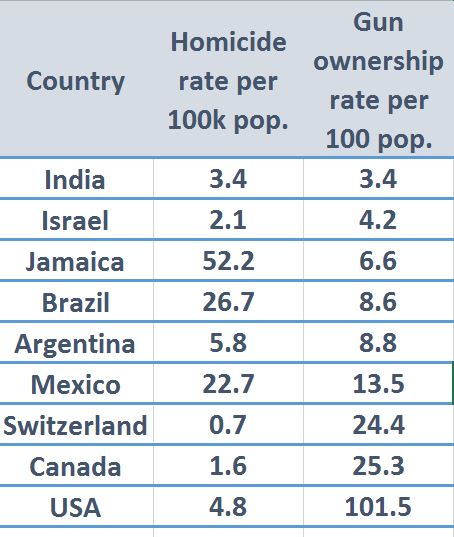 Let's think sadly about those who were injured and lost their lives. Let's think angrily about the evil man who killed them. And then let's also think sophisticatedly about the multiple influences and causes of homicide.