Public Choice and our semi-functional education system
What happens to education when it is politicized?
Now that we have a new administration, led by Donald Trump, and a new secretary of education, Betsy DeVos, here is an updating of a Public Choice analysis of our mixed government-private education system came to be. The following is based in part by E. G. West's important Education and the State (1965; third edition 1994), a classic early text applying public choice analysis to education.
Arguments for government involvement in education are many. They include the views that many parents cannot afford to educate their children, that private philanthropy cannot make up the deficit, that too many parents don't care enough about education, and more.
But government involvement in education also has risks:
* Less parental control over and responsibility for their children.
* The driving out of low-cost private schooling.
* Adding to class-warfare tensions.
* Lobbying by private schools for exemptions and special favors.
A few lines of development are captured in this flowchart, which is here in Excel spreadsheet and JPEG image versions.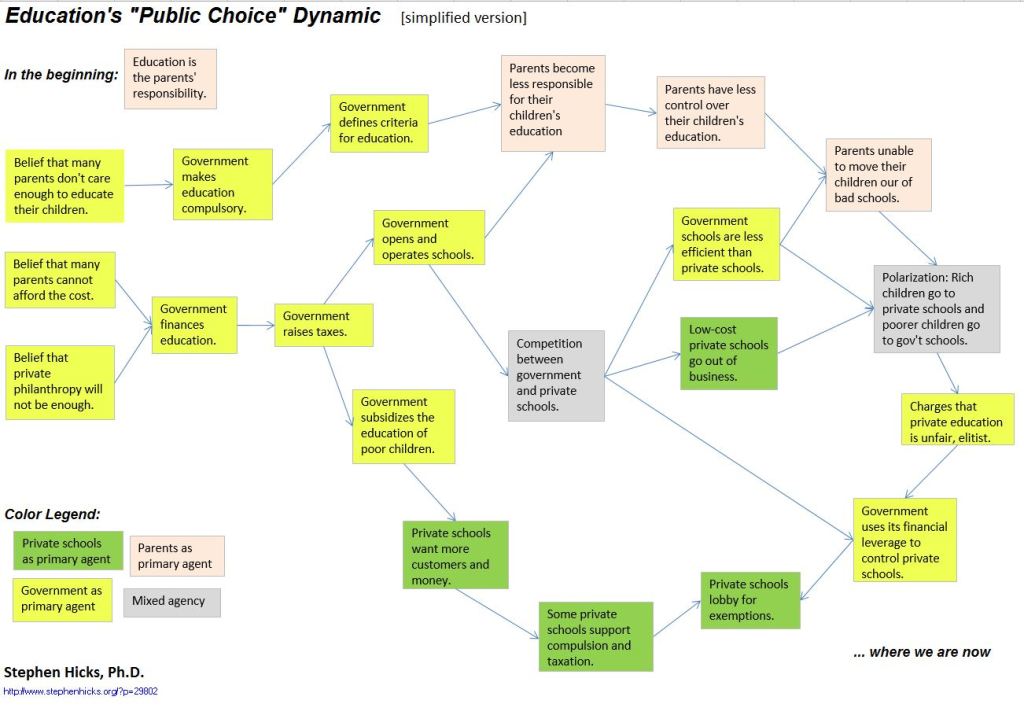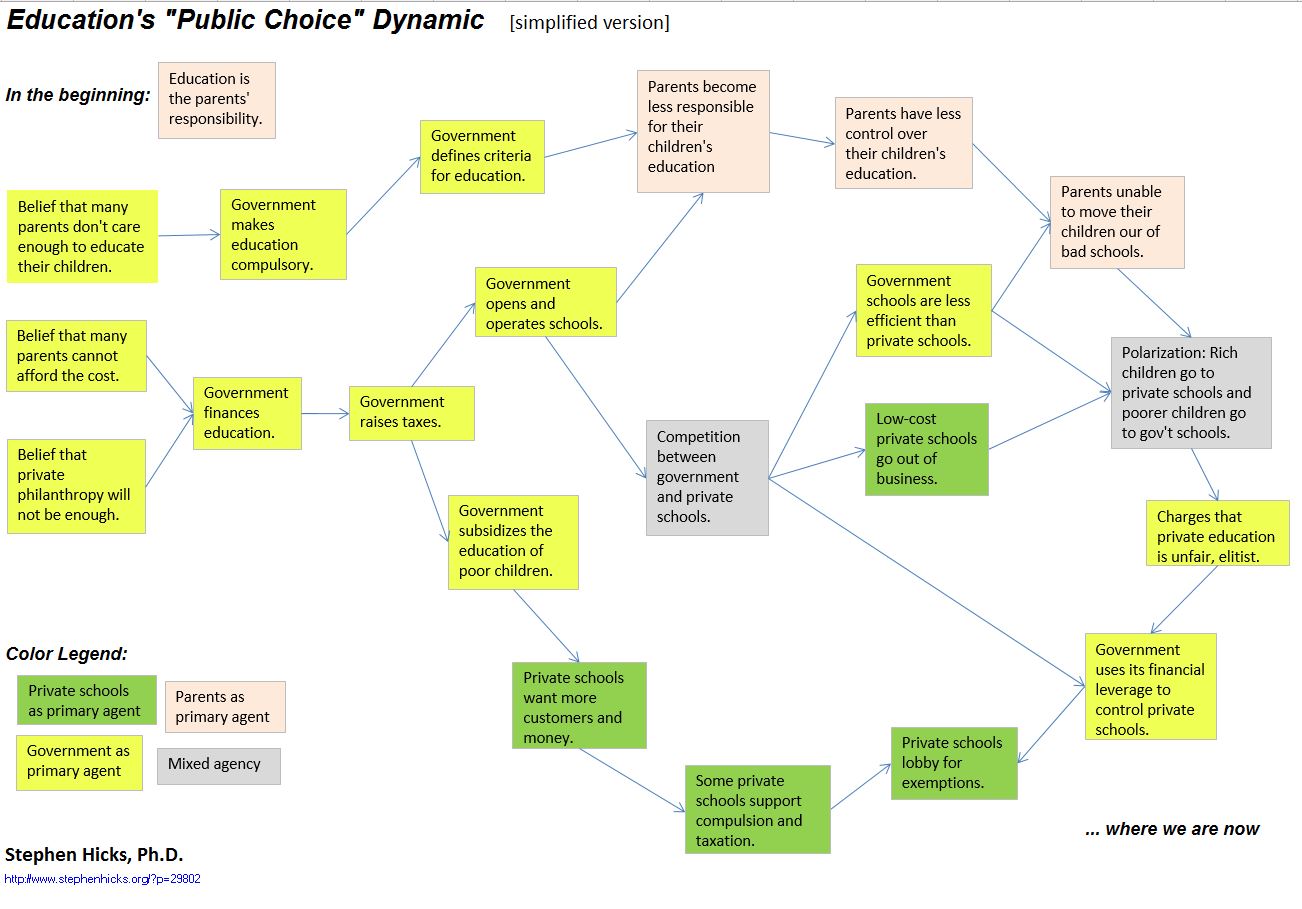 This simplified version does not include the role of bureaucracy, unions, the lessened accountability, or the use of education as a bait-and-switch tactic for tax increases, for example. So please feel welcome to add to the chart and otherwise modify for your own purposes.