Espada on Anglo liberalism, a European perspective
João Carlos Espada of the Catholic University of Portugal in Lisbon has a new book out: The Anglo-American Tradition of Liberty: A View from Europe.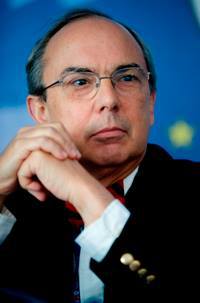 The title suggests a distance between Europe and liberal ideas and institutions as they developed in the Anglo tradition. Here's the book's description:
"Joao Carlos Espada's provocative survey of a group of key Anglo-American and European political thinkers argues that there is a distinctive, Anglo-American tradition of liberty that is one of the core pillars of the Free World. Giving a broad overview of the tradition through summaries of the careers and ideas of fourteen of its key thinkers, neglected despite having been tremendously influential in the tradition of liberty, the author engages with current set ideas about the meaning of 'liberal' and 'conservative' to offer an engaging, intellectual case for liberal democracy."
Espada's tradition of liberalism is a fusion of classical and conservative liberalisms, the main thinkers he draws most from being Karl Popper, Ralf Dahrendorf, Raymond Plant, Gertrude Himmelfarb, Irving Kristol, Raymond Aron, Friedrich Hayek, Isaiah Berlin, Michael Oakeshott, Leo Strauss, Edmund Burke, James Madison, Alexis de Tocqueville, and Winston Churchill.