Donald Heath died earlier this year, unexpectedly.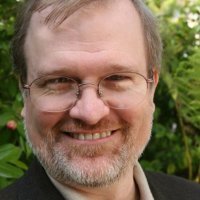 He was my age, and we'd known each other since our university days, so his death was both sad and sobering. Mortality is often a future abstraction, but the loss of a unique, special individual makes it sharply real. The immensity of its finality becomes overwhelmingly present.
Memories of Don that stand out. Playing touch football at a friend's cottage in Ontario. Long, engaged discussions of philosophy at parties that began in the evening and ended in the morning. His boyish and gentlemanly love of women, and our conversations about our pleasures, problems, and prospects there.
And in everything Don did — his energy, his high intelligence, his sharp wit and infectious laugh, and the way one felt his genuine, personal interest whenever one spent time with him. He had friendships of the best kind all over North America.
Don's talents and passions took him from Quebec to Ontario to New York to California and, finally, to New Jersey. That life's journey is ended, and my friend is gone.