Is Republishing Hitler's Mein Kampf the Correct Decision? [new The Good Life column]
The opening of my latest column at EveryJoe:
"German authorities will allow the republication of Adolf Hitler's Mein Kampf, after decades of censorship.
"Decent people can argue that the book is too dangerous to be published. But the fact is that Mein Kampf is too dangerous not to be published.
"The great fear is that Hitler's ideas are not dead and that his book could trigger another horribly pathological social movement. Nationalism and socialism still appeal to many, and combinations of the two ideologies attract new adherents every day in Europe and around the world. (See "The Revival of Nazism in Europe — It's Not Just Racism.")
"Mein Kampf
 is available in many editions, in many languages and online. So the furor over its republication is about the Germans in particular: Can they handle it? …" [Read more here.]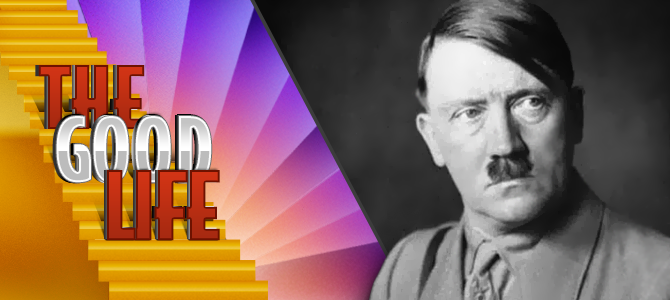 Last week's column: Why Humans are Born Fit for Freedom (Part I).