Who should pay for my contraceptives? Three positions
A modest goal in this post: to clarify the moral and political options.
First, whose moral responsibility is it? That is, who, as a matter of choice, should assume this responsibility?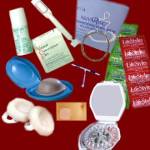 Position 1: It is my responsibility to provide them for myself. (Individualism)
Position 2: My employer should be responsible for providing them. (Workplace Paternalism)
Position 3: Society as a whole should be responsible for providing them. (Collectivism)
Second, what is the political responsibility of government? That is, how should the government use its compulsory power on this issue?
Position 1: The government should protect my freedom to buy (or not) and use (or not) contraceptives. (Free-market liberalism)
Position 2: ??? (Mixed economy)
Position 3: The government should provide them to me directly. (Socialism)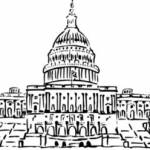 Position 2 gets the ??? initially because it's not obvious what political position follows from workplace paternalism in the context of an economy characterized by a semi-principled mixture of freedom and controls. Hence the all-over-the-map public discussion of Burwell v. Hobby Lobby. But the three main options seem to be:
Position 2a: It may be praiseworthy if employers choose to provide contraceptive benefits, but it should be optional, as the employer may have other moral values that override the provision of such benefits.
Position 2b: Employers have a moral responsibility to provide contraceptive benefits to their employees, and if they are not voluntarily assuming their responsibilities they can justifiably be compelled to do so.
Position 2c: The government should be providing contraception to everyone who needs it, but that is not politically feasible now, so as a fallback or second-best position we should require employers to do so.
So a question: Does the above breakdown accurately characterize the competing moral and political options?
Note: All of the above is to set aside for now two related issues:
A. What is the morality of contraception use, and do I want to use the government to punish or protect those who, in my judgment, hold wrong views on the morality of contraceptive use?
B. What should the legal status of a corporation be, and how do we decide the personhood (or not) of an organization such as Hobby Lobby in the context of American legal precedent?