Pope Francis, C. S. Lewis, and Christian economics
Should Christians be socialists? Some data points: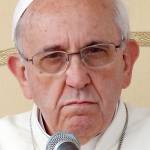 * Pope Francis delivered a strongly leftist apostolic exhortation, condemning free markets and endorsing some sort of paternalistic egalitarianism.[1]
* C. S. Lewis argued in Mere Christianity that "a Christian society would be what we now call Leftist" — its economics would be socialist, no luxuries would be allowed, no advertising would be allowed, no charging interest on loans would be allowed, and so on.[2]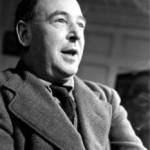 So both the current most-well-known Catholic Christian and (probably) the most-well-known non-Catholic Christian of the past century endorse some sort of socialism.
* There is the long tradition of Christian institutions practicing what they preach — priests, monks, and nuns vowing poverty and typically living communally with no private property.
* And the long tradition of Christian spokesmen: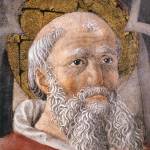 St. Basil: "The bread in your hoard belongs to the hungry; the cloak in your wardrobe belongs to the naked; the shoes you let rot belong to the barefoot; the money in your vaults belongs to the destitute."[3]
St. Ambrose: "You are not making a gift of your possessions to the poor person. You are handing over to him what is his."[3]
St. Gregory the Great: "When we furnish the destitute with any necessity we render them what is theirs, not bestow on them what is ours; we pay the debt of justice rather than perform the works of mercy."[3]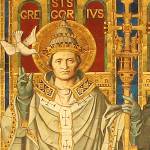 And many others along the way, connecting again to Pope Francis who quoted approvingly St. John Chrysostom: "Not to share one's goods with the poor is to rob them and to deprive them of life. It is not our goods that we possess, but theirs."
Benedict, The Rule of St. Benedict, Translated by Anthony Meisel and M.L. Del Mastro, Chapter 33 Private Ownership: "The vice of private ownership must be uprooted from the monastery. No one, without the abbot's permission, shall dare give, receive or keep anything—not book, tablet or pen–nothing at all. Monks have neither free will nor free body …
"All things are to be common to everyone …"
* But the most important arguments for Christians should come from Jesus himself, so there are the arguments from Scripture: Jesus' throwing the moneylenders out of the temple (John 2:13-22),
encouraging people to give away their possessions (Luke 18:22), telling the story of the rich man and the beggar Lazarus (Luke 16:19-25), claiming that one cannot love both God and money (Matthew 6:24), talking of camels and needles (Luke 18:25), and more.
To a rich man, Jesus says: "Sell everything you have and give to the poor, and you will have treasure in heaven. Then come, follow me." (Luke 18:22).
So: Does Christianity entail socialism? (Please note that my question is not whether Christianity or socialism are true, but whether Christians should be socialists.)
Sources:
[1] Pope Francis, "Apostolic Exhortation," 2013.
[2] C. S. Lewis, Mere Christianity, Book 3, Chapter 3.
[3] Quoted in John Cort, Christian Socialism: An Informal History (New York: Orbis Books, 1988). (Thanks to Robert Hessen for sending this source to me.)
Related:
Immanuel Kant and "giving back."