I recommend Charles Millick's The Challenges for Leadership, Values, and Happiness.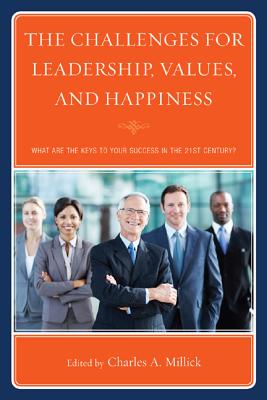 Millick is a business professor at Wheeling Jesuit University, where he relocated after decades of real-life business experience at General Electric and other blue-chip corporations, as an entrepreneur, and as a management consultant. In this new book, Millick collects and condenses decades of leadership doing and thinking.
It's an ambitious collection of scholarly journal articles and original essays by philosophers, psychologists, business theorists and practitioners. What I especially enjoyed and learned from was the tight integration of ethical and philosophical perspectives with discussions of nitty-gritty strategic and tactical issues in business.
Recommended for upper-level undergraduates and above.