Previous Post:
Deep thought on Kant's "Ought implies can"
&nbsp Next Post:
Are Austrian economists anti-empirical?
In the history of ethics, the debate over the meaning of life has generated four broad positions:
1. The meaning of life is to flourish by creating value both materially and psychologically through one's career, friendships, loves, and avocations. Examples here include Aristotelian eudaimonism, some sub-types of utilitarianism, and Objectivism.The good life should be a win for you and socially win-win.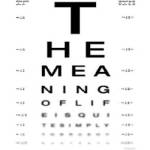 2. The meaning of life is to perform one's duties, whether to principle or to others and whether doing so makes one happy or not, selflessly being willing to bear the sacrifices involved. Examples here include Plato of The Republic, the more ascetic forms of religion, and Kantian deontology. The good life should be lose-win.
3. The meaning of life is to satisfy one's desires, and the best way to do so is by preying upon others, making them bear the costs while enjoying the benefits oneself. Examples here include criminals and dictators, Thrasymachus as reported in The Republic, Machiavelli of The Prince, and Hobbes of the first part of Leviathan. The good life should be win-lose.
4. There is no meaning to life. Examples here are some forms of Buddhism, Schopenhauer's pessimism, and some forms of Existentialism. Life is lose for me and socially lose-lose for everyone.
It is rare to find many explicit advocates of the predator position 3. But here is Genghis Khan, quoted by an historian: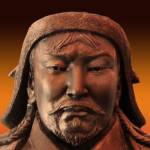 "The greatest joy a man can know is to conquer his enemies and drive them before him. To ride their horses and take away their possessions, to see the faces of those who were dear to them bedewed with tears, and to clasp their wives and daughters in his arms." [1]
For Genghis the meaning of life is conquest, theft, suffering, and rape. Note what does not even make the list: the love of a child or the passion of a woman or the joy of creating or the excitement of achievement.
Genghis was a predator in practice. Advocates of predation in theory include Freud's assessment of human nature:
"Men are not gentle creatures who want to be loved, and who at the most can defend themselves if they are attacked; they are, on the contrary, creatures among whose instinctual endowments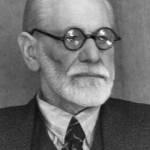 is to be reckoned a powerful share of aggressiveness. As a result, their neighbor is for them not only a potential helper or sexual object, but also someone who tempts them to satisfy their aggressiveness on him, to exploit his capacity for work without compensation, to use him sexually without his consent, to seize his possessions, to humiliate him, to cause him pain, to torture and kill him. Homo homini lupus." [2]
(Freud did soften his position by arguing a compromise position — that civilization also brings some satisfactions, satisfactions that are worth some trade-offs involving the repression and suppression of some of our predatory instincts.)
On this view, humans are by nature driven by predatory desires, and the top values in life are the satisfaction of those desires at the expense of others.
The core assumptions of the predator position are that desires should be taken as givens, and that socially the satisfaction of desire is zero-sum.
Thoughts?
Sources:
[1] Steven Dutch, "The Mongols." Also quoted by Conn Iggulden in the Afterword to his historical novel, Genghis: Wolf of the Plains.
[2] Sigmund Freud, Civilization and Its Discontents, translated & edited by James Strachey (W. W. Norton, 1961/1930), p. 58. Homo homini lupus means Man is a wolf to man.
Tags: Aristotelianism, asceticism, Conn Iggulden, Genghis Khan, Machiavelli, Meaning of life, Nihilism, Objectivism, pessimism, Plato, Schopenhauer, Sigmund Freud, Steven Dutch, The Prince, The Republic