Previous Post:
Loyola MBA business ethics course
&nbsp Next Post:
The Mongols and modern European history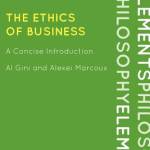 … on the market is Al Gini and Alexei Marcoux's The Ethics of Business: A Concise Introduction, published late in 2011. I read the book in manuscript, happily provided a blurb, and used it as a textbook in my business ethics course this summer, so count me a satisfied customer.
The book's strengths:
1. Its emphasis upon entrepreneurial alertness and initiative in value creation, rather than taking for granted, as many business ethicists do, that wealth creation just happens somehow or that how it happens is not of central moral significance.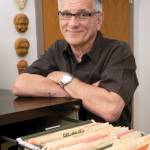 2. Its methodological individualism — that is, its consistently seeing actual individual human beings as the business agents, rather than abstracted organizations or macro-economic forces, or seeing individuals as more passive vehicles through which institutional forces work.
3. Its emphasis upon judgment, character, and virtue in the Aristotelian sense, rather than rule-following or duty-obeying.
4. Its view of business as a positive, value-laden enterprise rather than the often-assumed business-is-amoral/immoral assumption in much of the literature.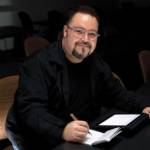 5. The scalability of its principles in discussing businesses of all sizes and forms, in contrast to the profession's sometimes obsession with large corporations.
I have some disagreements with some points of emphasis the authors make and with some of their meta-ethics. But this is a very healthy book and hopefully indicative of a trend in the field of business ethics.
Related:
From Poverty to Prosperity: A recent book by two economists, Arnold Kling and Nick Schulz, that complements Gini and Marcoux's business ethics.
"What Business Ethics Can Learn from Entrepreneurship": A journal article I wrote grounding business ethics in entrepreneurship.
Tags: Al Gini and Alexei Marcoux, Arnold Kling, Nick Schulz, Rowman & Littlefield, The Ethics of Business: A Concise Introduction