Previous Post:
My upcoming lectures at Universidad Francisco Marroquín
&nbsp Next Post:
When was the financial sector deregulated?
Something to be thankful for: All those productive people who created the wealth that has enable so many of us to live longer and more fully.
I love this data map from Gapminder correlating life expectancy with wealth (click for full size):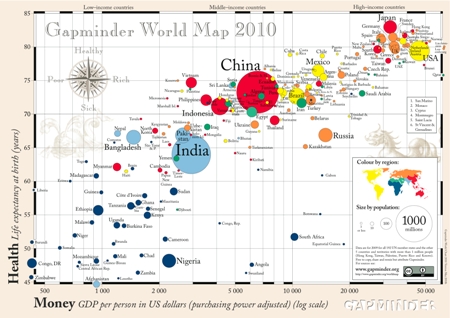 And encouraging numbers over at Forbes (via R.M.): Avik Roy looks at cancer survival rates among the wealthiest countries and notes that the USA does well despite having three healthcare systems, not one.