Religion in America, 2009
Since 1990, the percentage of Americans who are Christian fell by 11 points, while the percentage of atheists rose 7 points. Those are, as Cathy Lynn Grossman of USA Today writes, "dramatic shifts in just 18 years."
According to this Pew Forum survey, religiousness in Illinois is below the national average, which may explain the following sign here in Rockford: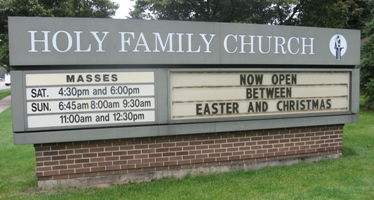 Gotta admire the wry sense of humor, which can be a rare commodity in religious circles.
We do also have here plenty of that old-time, fear-and-trembling religion, as this area billboard attests:


Click on the image for the full version and wonder about its placement below the eBay sign. Can one sell one's soul on eBay?
We also have plenty of upbeat religion, as illustrated by this metaphysically-ambiguous sign: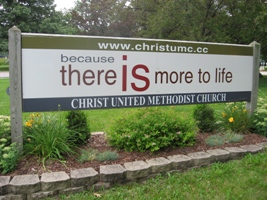 My drive home often takes me by the One in Christ church:


But note the conjunction of church's name and its neighbor: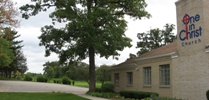 Yes, the neighbor is a golf course — the Sinnissippi Golf Course.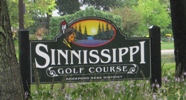 So I propose — given the amount of hoping and praying and sinning that goes on on golf courses — that the two be merged and renamed …
… The Hole in One in Christ Church.
(Too perfect. Couldn't resist.)