The 13th floor and other superstitions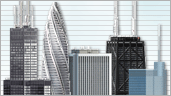 At a hotel recently I was zooming up its sleek elevator to my room when I noticed something: no 13th floor.
Oh, come on. Here we are in the 21st century, and there I was in a vibrant city in a high tech skyscraper with two other people texting away on their phones. And thankfully the decision had been made to protect us from the evil spirits that have it in for the 13th floor.
I understand that primitive people can make odd connections that become superstitions. A black cat slept in the barn the night before Jethrod's horse caught the mange, so the neighbor woman who owns the cat must be burned as a witch. Or something like that.

Sarcasm aside: Why do modern builders make the no-13th choice? Is it simply unthinking tradition? Are the manufacturers of elevator systems unable or unwilling to change their panel designs to include 13? Do builders believe we consumers are so fearfully superstitious that we will refuse to go in buildings with 13th floors? Or do they really think that malevolent forces from the netherworld are a threat to the 13th and that they are taking appropriate precautions?
Another odd aspect: The spirits that hate the 13th are a bit stupid, apparently. There is a 13th floor in a tall building — but if we label it the 14th floor, they can't figure it out and we are safe. Whew.
Is it not time to ease this superstition into the dustbins of history? Perhaps we should revive the Thirteen Clubs and invite builders to join us?
Thus endeth the rant.