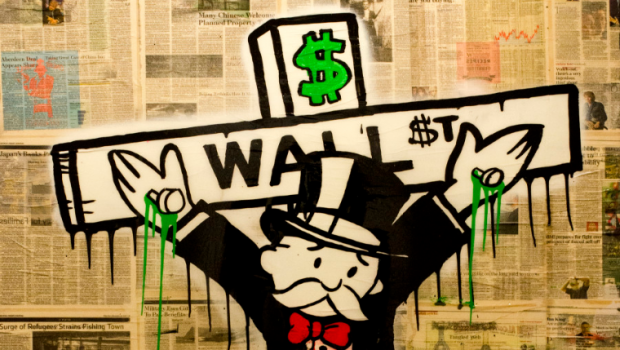 Permitam-me dar alguns exemplos de monopólios, para logo em seguida perguntar: quais são bons e quais são ruins?
Megan e Ramon começaram a namorar e estão encantados um pelo outro. Em pouco tempo, eles estão monopolizando o seu tempo nessa relação amorosa e decidem se casar.
Um município, localizado em uma área remota, possui somente um armazém, um banco e um posto de gasolina, mas não um restaurante — até que Anita chega à cidade e abre um. Em breve, ela possui um negócio lucrativo, sustentado pelos habitantes e viajantes ocasionais que ali fazem suas refeições.
Um químico inventa um novo tipo de revestimento que oferece vedação total a uma fração do custo atual. Logo, seu revestimento é usado em virtualmente todos os produtos que demandam tal aplicação.
Por 20 anos, Carrie e Hardy têm sido os únicos dois contadores de uma empresa de médio porte. Eles conhecem profundamente a contabilidade da empresa, assim como todos os seus vendedores e clientes. Carrie se aposenta, deixando Hardy como o único contador da empresa com conhecimento amplo de suas operações.
Uma empresa de médio porte possui 1000 empregados, 990 dos quais votam em favor da formação de um sindicato. O proprietário da empresa assina um contrato de cinco anos concordando em negociar somente com os representantes do novo sindicato questões relativas a salários e benefícios.
O governo de uma nação concede status especial a uma empresa privada como a única com permissão a entregar correspondências. Se outra empresa tentar competir com ela, a polícia fechará suas instalações.
Monopólios fazem parte de nossas vidas. Mas eles surgem por diversas razões e nos afetam de forma diferente. Os humanos geram e comerciam diferentes tipos de valores (produtos e serviços) uns com os outros, tanto no mercado doméstico quanto no mercado internacional, portanto, quaisquer princípios políticos relativos ao monopólio devem ser consistentes.
Vamos começar nossa análise por Megan e Ramon, que estão no mercado do namoro. Cada um possui qualidades (ativos) a oferecer, e cada um deseja algo em troca — amor, sexo, segurança, aventura e outras coisas.  Ambos enfrentam concorrência nesse mercado. Depois de divulgarem suas características pessoais, de forma sútil ou explícita, e talvez com a ajuda de casamenteiros que intermediaram seu primeiro encontro, eles eventualmente se encontraram. Durante uma série de encontros, eles negociaram termos mutualmente benéficos e optaram por uma relação monopolística de longo prazo.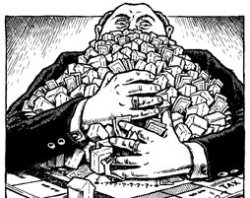 Contei a história de Megan e Ramon de forma romântica? Temos algum problema com o monopólio nesse caso?
Podemos dizer: nenhum problema. Megan e Ramon são indivíduos livres. Eles podem escolher namorar outras pessoas ou não. Ninguém tem o direito ao amor de Megan ou Ramon caso não queiram compartilhá-lo. Eles podem se comprometer a qualquer pessoa que desejarem, desde que a pessoa envolvida esteja de acordo.
Alguma coisa mudaria nos seguintes casos?
Suponha que Megan estivesse flertando com Charles e Neil, e ambos estivessem apaixonados por ela. Mas surgiu Ramon, e Megan terminou com eles. Competição brutal.
Suponha, porém, que eles vivem em um município afastado, com poucos solteiros. Ramon pode escolher entre diversas mulheres. Mercado de compradores.
Megan é uma farmacêutica amadora. Ela realiza teste com perfumes e encontra uma fragrância que muito agrada aos homens. Mas ela não divulga sua fórmula, evitando que outras mulheres a utilizem, dando-lhe uma vantagem no mercado do namoro. Inovação e vantagem comparativa.
Suponha que a câmara municipal aprove uma lei proibindo seus cidadãos de namorarem pessoas de outras cidades. Os moradores desse município adorarão poder escolher seus parceiros livres de intrusos. Proteção contra a concorrência externa.
Megan e Ramon ainda não se conhecem, e como são bonitos e encantadores, têm desfrutado de vários encontros casuais com pessoas diferentes. O prefeito decreta que Megan e Ramon só poderão namorar uma pessoa de agora em diante, pois estão diminuindo as chances de as outras pessoas terem um encontro. Competição administrada.
O que se aplica ao amor, também se aplica a programas de computador, serviço postal, petróleo, alumínio e livros — e a qualquer coisa de valor que as pessoas criam e comercializam. As pessoas deveriam ser agentes livres como produtores e consumidores, e qualquer que seja o tamanho da fatia de mercado ou quaisquer táticas competitivas são legítimas na medida em que a livre vontade é respeitada. Em poucas palavras, o monopólio é somente um problema quando surge ou se faz cumprir por meio da imposição.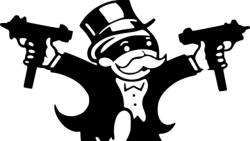 Uma empresa que introduz um novo produto ou serviço tem, por definição, um status de monopólio. Mas um único vendedor de um novo produto não é uma ameaça. Em vez disso, um vendedor está dando outra opção aos consumidores, assim como um novo "partido" ou alguém como uma nova tática para conquistar mulheres está introduzindo outra opção no mercado do namoro.
Uma empresa que adquire uma grande fatia de mercado no livre mercado pode se tornar um monopólio — mas esse status é merecido: significa que os consumidores escolheram voluntariamente os serviços daquela empresa e não das outras, assim como muitos homens e mulheres podem querer namorar uma pessoa muito atraente.
Uma empresa que monopolística pode cobrar um preço maior ou restringir o seu número de clientes. Mas nenhuma empresa deveria ser obrigada a vender a um preço inferior ao que deseja, assim como ninguém deveria ser obrigado a namorar alguém que não atende aos seus padrões.
Ao mesmo tempo, os consumidores têm a opção de comprar ou não comprar ao preço de monopólio, assim como a opção de comprar produtos similares ou, como ocorre no mercado do namoro, aceitar ou recusar os pedidos para sair dos solteiros e solteiras, preferindo outro tipo de diversão qualquer (cinema, teatro, leitura de um livro).
Além disso, o status de monopólio no livre mercado nunca é garantido, já que outras empresas podem livremente entrar no mercado. Uma empresa monopolística que cobra preços altos é vulnerável à concorrência que pode oferecer um produto similar a um preço mais baixo, assim como uma pessoa atraente que muito demanda pode não conseguir muitos encontros. E o outrora inovador, caso se torne obsoleto, é vulnerável à concorrência que alcança e supera suas inovações, assim como um novo garoto na cidade pode influenciar o mercado local, fazendo com que o resto dos homens melhorem suas estratégias.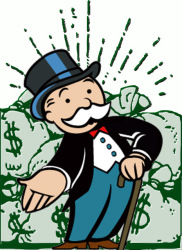 Mas tudo que é importante muda quando a força política é introduzida. Quando um governo confere um status de monopólio especial a uma empresa particular, ela não se preocupa com a concorrência. Seu incentivo a inovar e baixar preços é enfraquecido. Além disso, é relevante o fato de que a empresa monopolística foi inicialmente selecionada por políticos e não pelos consumidores. Segue que o principal interesse da empresa é dar aos políticos o que eles querem de forma a manter o status de monopólio — em vez de dar aos consumidores o que eles querem. Detalhe: os monopólios concedidos pelo governo também violam a liberdade de qualquer outra empresa entrar no mercado. Empreendedores que, de outra maneira, poderiam ter escolhido esse nicho de mercado são proibidos de fazê-lo.
Exatamente pelas mesmas razões que os monopólios administrados pelo governo no mercado de namoro e casamento seriam desumanizantes e insatisfatórias, os monopólios governamentais em qualquer área o são. Com quem nos associamos e em quais termos deveria ser uma questão pessoal.
Mas, até onde podemos levar essa analogia entre namoro livre e outras buscas de valores humanos? Pelo menos, um passo adiante.
No mercado do namoro, nem todo mundo encontra o amor verdadeiro. Algumas ficam sozinhas, outras se contentam com a segunda melhor opção, e outras ainda têm seu coração partido. Talvez a lição seja que os mesmos riscos são reais em quaisquer mercados da vida, incluindo os negócios. E assim como devemos proceder na busca pelo amor, precisamos desenvolver a resiliência e fortaleza necessárias para lidar com a concorrência em nossa vida, seja no campo pessoal ou profissional.
* * *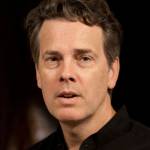 "Monopólio bom, monopólio ruim" Por Stephen Hicks. Tradução de Matheus Pacini. Revisão de Russ Silva. Artigo Original no "The Good Life". Visite EveryJoe.com para ler os últimos artigos de Stephen Hicks.
Stephen Hicks é o autor do livro Explicando o Pós Modernismo e Nietzsche and the Nazis.