The opening of my latest column at EveryJoe:
"Universities are political places, but there's good politics and bad.
"First point: The protesting students are neither "snowflakes" who can't take the heat nor "delicate flowers" whose feelings have been bruised. University students have seen movie violence, broken up with boyfriends and girlfriends, read ugly things on the internet, viewed porn clips, lost grandparents, and heard distressing news from around the world. And they survived.
"We also learn from the protesters' own vocabulary that many of them have a rich capacity for swearing, insults, and other crudities. Yet from childhood all have learned from their teachers, mom and dad, and Disney movies when and when not to say Fuck you and Your type disgusts me.
"They may be angry, but they are adults who know what they are doing. "Cry-bullies" is half-right, as the tears are a tactic …" [Read more here.]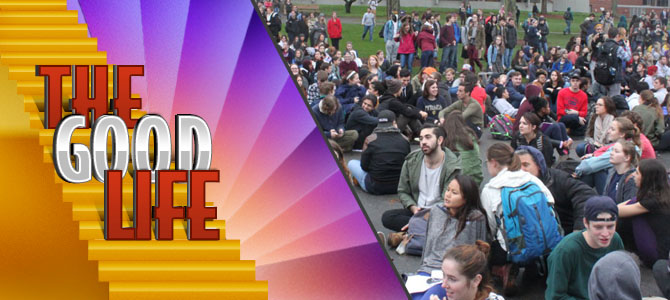 Previous column in The Good Life series: How to Tame Religious Terrorists.