In Barron's, Paul Theroux argues that 150 years of aid to Africa has not helped much — and may have hurt more than it helped.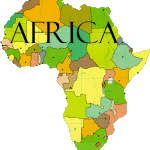 Theroux discusses the failure of several recent externally-generated efforts, including Jeffrey Sachs's top-down Millennium Project and the long history of well-meaning "Telescopic Philanthropists," as well as Africa's internal problems of governance.
(1) Charity undercuts self-sufficiency: If goods are provided free by foreigners, local small businesses cannot compete and go out of business. A cycle of dependency is thus created.
(2) Corrupt governments are a major problem: Bribery, oppressive regulations, extortion, and theft on a grand scale are endemic.
So Theroux calls for fresh thinking about how economic development occurs: "the self-sufficiency of ordinary people" must be enabled, by getting the politicians off their backs and asking the well-meaning to stop creating dependency.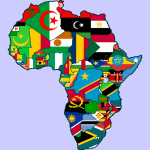 In the language of ethics, I'd frame the moral dimension of the overall problem this way: predation and altruism are both problematic, and egoism is the moral and practical framework.
Phrasing it positively: Respect the self-responsibility of individuals and allow them to develop win-win social networks — and they will prosper. Phrasing it negatively: Do nothing that undercuts productivity individually or free trade socially — and people will flourish.
Related:
Senegalese-American businesswoman Magatte Wade on entrepreneurship as the fundamental route out of poverty for everyone, not only Africans.
William Kamkwamba's windmill.
Interview with Phyllis Johnson on entrepreneurship, coffee, and empowering women in Africa.
My "What Business Ethics Can Learn from Entrepreneurship" [pdf].