Making Life Meaningful Without Religion [new Theist vs. Atheist series column]
The opening of my latest column in the Theist vs. Atheist debate series at EveryJoe:
"The quest for a meaningful life comes naturally to us. As infants we delight in exploring the world and developing our powers — hearing and seeing and tasting, crawling, eye-hand coordination, vocalizing, and social interaction with parents, siblings, and family pets.
"As children our lives becomes more complicated, yet we continue to grow in the strength of our reason and we develop emotional resiliency and more powerful bodies to meet the challenges.
"This natural process continues into adulthood until we are capable of embracing the adventure of life fully — with commitments to meaningful careers, romantic loves, becoming parents ourselves, experiencing the profundities of art and philosophy, traveling to exotic places, including to magnificent past cultures by means of history and to the vast reaches of the universe by means of science.
"But along the way, bad things can happen to sabotage us …" [Read more here.]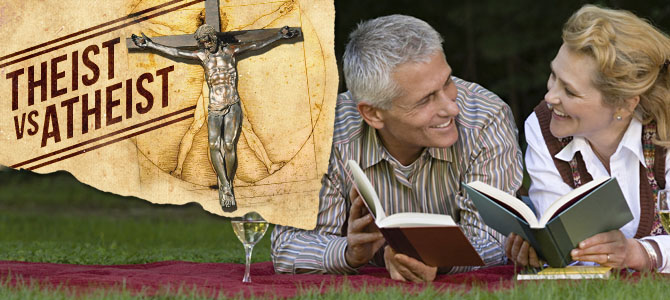 Here are the links to other columns in the series.