Are You Smart Enough to Live in a Free Society? [new The Good Life column]
The opening of my latest column at EveryJoe:
"Honestly now: Do you have what it takes? We all like to think we're smarter than average, but the math is cruel. Half of us are below median intelligence, and some of us are considerably lower. So why should we think that freedom is a good policy for everyone?
"I believe freedom is the best policy, but sometimes that is a hard argument to make. A free society presupposes that people are capable of living self-responsibly. That in turn presupposes that they have enough intelligence to do so. And a free democracy presupposes that the majority will consistently make good political decisions. That also presupposes they have enough intelligence to do so.
"But a strong claim can be made that it's naive to think that most people are smart enough. So let's take up that hard challenge, since only by facing the best arguments on all sides can we be most certain of our own conclusions …" [Read more here.]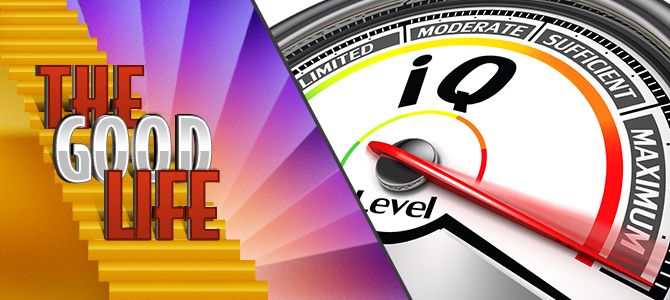 Last week's column: How to Discriminate Properly.