Heine versus Nietzsche on obscurantism in philosophy
To what extent is bad writing style, particularly bad academic style, a result of (a) poor skill, (b) affectation, (c) imitation, or (d) a tool to conceal the meaning and implications of one's ideas?
Heinrich Heine here lambasts many of his fellow intellectuals:
"Distinguished German philosophers who may accidentally cast a glance over these pages will superciliously shrug their shoulders at the meagreness and incompleteness of all that which I here offer. But they will be kind enough to bear in mind that the little which I say is expressed clearly and intelligibly, whereas their own works, although very profound, unfathomably profound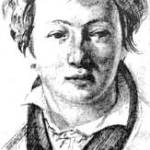 — very deep, stupendously deep — are in the same degree unintelligible. Of what benefit to the people is the grain locked away in the granaries to which they have no key? The masses are famishing for knowledge, and will thank me for the portion of intellectual bread, small though it be, which I honestly share with them. I believe it is not lack of ability that holds back the majority of German scholars from discussing religion and philosophy in proper language. I believe it is a fear of the results of their own studies, which they dare not communicate to the masses. I do not share this fear, for I am not a learned scholar; I, myself, am of the people. I am not one of the seven hundred wise men of Germany. I stand with the great masses at the portals of their wisdom. And if a truth slips through, and if this truth falls in my way, then I write it with pretty letters on paper, and give it to the compositor, who sets it in leaden type and gives it to the printer; the latter prints it, and then it belongs to the whole world." (Emphasis added.)
So: The obscurantists are profound, but Heine thinks they are afraid what the masses will think, so they disguise their profundities. Meanwhile, the masses want actual truth and can handle it.
A generation later, Friedrich Nietzsche suggests the opposite: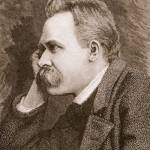 "Being profound and seeming profound. — Those who know that they are profound strive for clarity. Those who would like to seem profound to the crowd strive for obscurity. For the crowd believes that if it cannot see to the bottom of something it must be profound. It is so timid and dislikes going into the water."
So: The obscurantists are not profound, and Nietzsche thinks their obscurity is an appearance put on to impress to the crowd. Meanwhile, the crowd does not really want profundity, merely the illusion of feeling like it is in the presence of deep truths.
Who is more correct? Or are Heine and Nietzsche both right and talking about two variant pathologies, both of which have many representatives?
(And is there a whiff of irony in Heine's jab, in the way that he repeats so exaggeratedly how very unfathomably and stupendously deep the deep thinkers are?)
Sources:
Heine, "Preface to Second Edition," Religion and Philosophy in Germany (1852).
Nietzsche, The Gay Science (1882), section 173.