The difficulties of being/not being an artist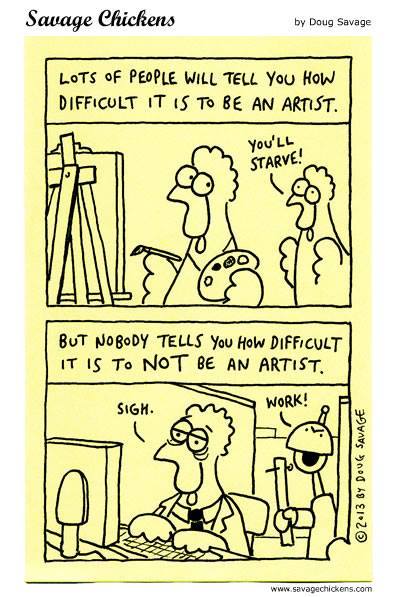 The cartoon reminds me of an earlier post about Rimsky-Korsakov on the "hardship" of the composer's life. According to Shostakovich: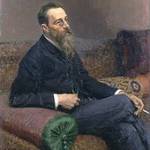 "Rimsky-Korsakov used to say that he refused to acknowledge any complaints from composers about their hard lot in life. He explained his position thus: Talk to a bookkeeper and he'll start complaining about life and his work. Work has ruined him, it's so dull and boring. You see, the bookkeeper had planned to be a writer but life made him a bookkeeper. Rimsky-Korsakov said that it was rather different with composers. None of them can say that he had planned to be a bookkeeper and that life forced him to become a composer."
Source: Testimony: The Memoirs of Dmitri Shostakovich, as related to and edited by Solomon Volkov. Translated by Antonina W. Bouis. New York: Harper and Row, 1979, p. 65.