Liberal versus gender feminism: McElroy's *Sexual Correctness*
In my Ethics course this week, we're discussing the arguments for and against banning pornography. One of our readings is from Wendy McElroy's Sexual Correctness: The Gender-Feminist Attack on Women. McElroy takes up the gender-feminist arguments against porn and contrasts them with liberal individualist forms of feminism. The following updated* chart of contrasts is a work in progress, drawing in part upon McElroy.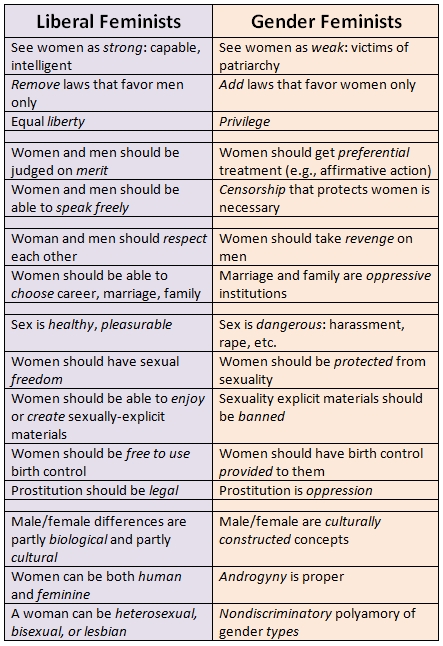 * The original chart is here. Note changes to the last line prompted by a clarification suggestion from Sarah Skwire.