Feminism: liberal versus postmodern
In my Free Speech & Censorship course this week, we are reading Catharine MacKinnon's Only Words (Harvard, 1993), an influential postmodern feminist case for the censorship of pornography. We have already read Plato's pre-modern case for censorship from Book 10 of Republic and John Stuart Mill's modern case for free speech in Chapter 2 of On Liberty. The contrasts between the three are strong.
Here's a chart from the class, contrasting the liberal and postmodern positions on several sub-issues.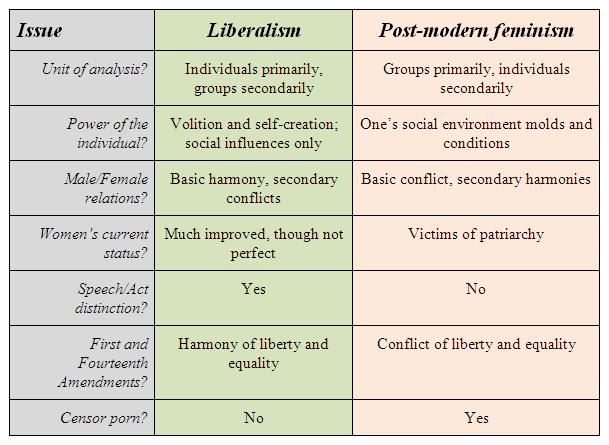 Related:
For a full treatment, my "Free Speech and Postmodernism" essay, adapted from the second of two lectures given in 2002. Also available at the Foundation for Individual Rights in Education site.