Why did Bertrand Russell blame German fascism on German philosophy?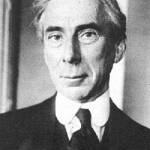 At Philosophy Now, Thomas Akehurst investigates why Bertrand Russell blamed German fascism on German philosophy: "What is less well known is that in the 1930s and 1940s Russell's attention turned to the idea that the origins of Nazism were primarily philosophical."
Russelll, according to Akehurst, mentioned several German philosophers by name, among them Kant, Fichte, Hegel, Schopenhauer, and Nietzsche, along with other philosophical fellow-travelers such as Rousseau, Mazzini, and even Dewey. In his 1945 A History of Western Philosophy, Russell made his case that these thinkers contributed to the development of fascism. Akehurst is not impressed with Russell's arguments — neither Russell's presentation of each philosopher's views, nor his attempts at connecting their theoretical philosophy to Nazi politics, nor with Russell's failure to provide evidence that the Nazi politicians read the philosophers.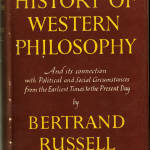 I haven't read Russell's History since grad school, but I do remember concluding then that Russell was not at his best as historian of philosophy. Still, that isn't to say that Russell wasn't on to something and that a good case can't be made. Indeed, the work of later scholars such as Richard Wolin, Emmanuel Faye, and Zeev Sternhell have borne out Russell's conjectures.
Akehurst is right to point out that thinkers in the Anglo-American tradition can be too quick to connect the work of Continental philosophers to the worst manifestations of European politics. But it's also true that philosophers friendly to the Continental tradition can be too quick to set aside that tradition's very real complicity in Europe's political disasters.
Source:
Thomas Akehurst, "Bertrand Russell Stalks the Nazis", Philosophy Now, Jul/Aug 2013. (Thanks to Robert Hessen for the link.)