Why I am not a Platonic philosopher
Personal question: Do I have what it takes to be a philosopher-king?
Maybe not, according to Plato. In Republic Book 6, Plato describes the true philosopher's character. A real philosopher (as opposed to a sham one) —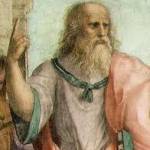 1. Will love the pursuit of truth [485b],
2. Will be indifferent to the pleasures of the body [485d],
3. Will not be interested in money [485e],
4. Will not think human life is anything of great importance [486a], and
5. Will not be concerned with dying [486b].
After much soul-searching, I confess that I am strong on point 1, but it is all downhill from there.
Part of Plato's description of the true philosopher is driven by his metaphysics and epistemology. Truth is not to be found in this imperfect material world of "generation and decay," so the questing philosopher must turn his back on this distracting lower realm and through pure reason seek the higher world of eternal truth and reality.
But part of Plato's motivation is also political. Plato, as is well known, thinks the best political rulers will be philosopher-kings [473c, 540a]. Such rulers will be invested with great power — but they will have the wisdom and the character to wield it justly. Great power can be corrupting, and major sources of corruption are our desires for pleasure, wealth, and living the good life in the here and now. Consequently, the best character comes from conformity to points 1 through 5 above: such characters are less likely to be corruptible.
One more qualifying character trait should be added to the list. The true philosopher —
6. Will not want political power.
Those who do not want to rule are less likely to abuse power when they have it. Perhaps out of a sense of duty, Plato urges, the philosopher will assume political power over people [519-520], but in any case those qualified must be forced to rule "whether they want to or not" [499b]. The conscripted philosophers will live communally [458c], their sex-and-reproductive lives will be directed by the State [458d-e], and they will not know who their children are [460b-d], thus removing nepotism as motive for political corruption.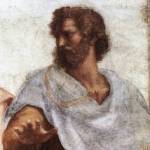 So a disquieting thought: I like free people who pursue their own conceptions of the good life, and I have no desire to rule people — but according to point 6 that makes me an attractive candidate for compulsory philosopher-kingship. But I am a happy failure on points 2 to 5 above, so I am pretty sure I'm off the hook and free to pursue my liberal Aristotelian ways.