Mises on the recurring attraction of socialism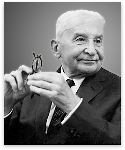 In my Contemporary European Philosophy course this semester, we are reading Mises' Liberalism. I found these remarks prescient, as his book was first published in 1927:
"Fascism can triumph today because universal indignation at infamies committed by the socialist and communists has obtained for it the sympathies of wide circles. But when the fresh impression of the crimes of the Bolsheviks has paled, the socialist program will once again exercise its power of attraction on the masses. For Fascism does nothing to combat it except to suppress socialist ideas and to persecute the people who spread them. If it wanted really to combat socialism, it would have to oppose it with ideas. There is, however, only one idea that can be effectively opposed to socialism, viz., that of liberalism." (p. 50)
Historical memory is often short, and the same easy ideas that attract a new generation to socialism crop up again. The same phenomenon is occurring in our lifetime: the Soviet Union collapsed about twenty years ago, but young people know little of its awful history and find it easy to adopt the ideas that led to it.
We do need better history education — but Mises is right: we need to combat the ideas more effectively, especially its atavistic ethic.
Related:
Here are free online audio-book and text editions of Mises's Liberalism.