Life expectancy: USA, Brazil, Zimbabwe
In my lifetime, here are the changes in life expectancy at birth for three countries:
* USA: up from 70 to 78 years.
* Brazil: up from 54 to 73 years.
* Zimbabwe: from 51 up to 61, then down to 51 years.
(Click the image for full size.)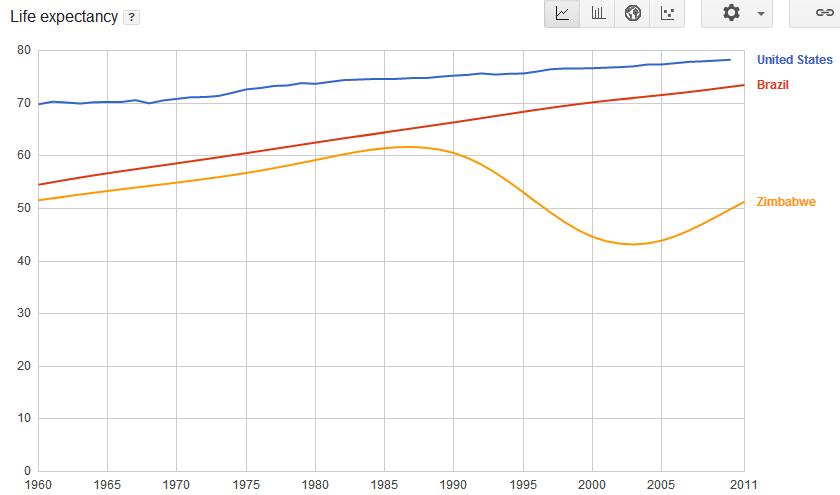 Source: Google Public Data via the World Bank. Note that Robert Mugabe became president of Zimbabwe in 1987.