Full interview with entrepreneurs William and Winston Ling published
Entrepreneurship in Brazil
My full interview with entrepreneurs William and Winston Ling is now available online at CEE's site.
From the interview: "In the second half of 2010, everything was doing great: we were beating records year after year and expanding the business. Profitability was fine and the outlook was fine. But we sat down and said, 'Something will go wrong.' From our experience, we knew there would be a black swan event. We asked ourselves: 'What can go wrong that will hurt us a lot? And how can we avoid it or preempt it?'"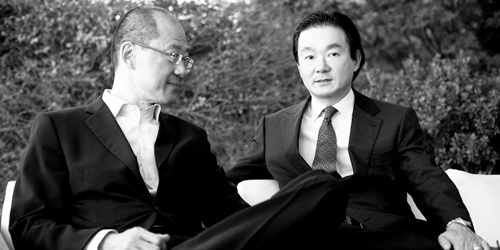 I met with the Lings in Porto Alegre, Brazil to discuss the beginnings of their worldwide business in non-woven fabrics and aluminum and the opportunities and challenges of being entrepreneurs in Brazil's complicated business climate.
The next issue of Kaizen will feature an extended interview with Senegalese-American entrepreneur Magatte Wade.
More Kaizen interviews with leading entrepreneurs are at my site here or CEE's site.
Related:
Brazil Fórum da Libertade report.
More on Brazil.
My Explaining Postmodernism: Skepticism and Socialism from Rousseau to Foucault in Portuguese translation.