Workplace safety: Alcoa example
Impressive: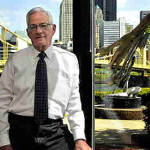 "After becoming CEE and chairperson of Alcoa in 1987, Paul O'Neill said, 'I went to Alcoa with a burning fire … to demonstrate that it is possible for a truly great organization to be values based without any reservations.' One ethical value that O'Neill championed was workplace safety. When it came to human dignity, he believed that all Alcoa employees had rights to a safe workplace. At the time of his arrival, the annual lost workday rate was 1.87, well below the industry average. The firm's managers were proud to inform their new CEO of this number. To their chagrin, O'Neill told them it was not good enough. Behind the numbers were people with names and faces who were also suffering. Under O'Neill's leadership, workplace safety was not an issue mandated by law or regulation. It was an ethical obligation. The goal was zero in lost workdays.
"O'Neill pursued this goal using some old-fashioned and very effective leadership techniques. … When O'Neill left in 1999, Alcoa's lost workday rate was .014."[1]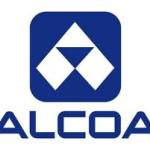 Also: "By the time O'Neill retired in 2000 to become Treasury Secretary, the company's annual net income was five times larger than before he arrived, and its market capitalization had risen by $27 billion. Someone who invested a million dollars in Alcoa on the day O'Neill was hired would have earned another million dollars in dividends while he headed the company, and the value of their stock would be five times bigger when he left."[2]
The moral is the practical.
Sources:
[1] Charles A. Millick, editor, The Challenges for Leadership, Values, and Happiness, p. 97.
[2] Charles Duhigg, "How 'Keystone Habits' Transformed a Corporation." Huffington Post, February 27, 2012.