Criticizing American universities — plus ça change, plus c'est la même chose
How true is the following diagnosis of contemporary higher education?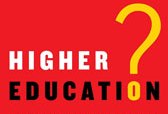 "During the past twenty years the leading universities of the country have changed markedly in form and function … All tend to suffer from similar and unexampled difficulties. They spend huge sums and are desperately poor; their students attack them; the neighbors hate them; their faculties are restless; and the public, critical of their rising fees and restricted enrollments, keeps making more and more peremptory demands upon them."
Except that for the quotation the contemporary is 1968. It's taken from Jacques Barzun's widely-read The American University, published forty-four years ago.
Source: Review of Jacques Barzun's The American University (Harper and Row, 1968) by Robert Hessen for The Objectivist, November 1968, p. 555. Thanks to Marsha Enright for the pointer.