Previous Post:
Persian translation update
&nbsp Next Post:
Philosophy and Film Series: Blade Runner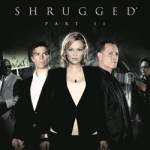 My colleague Shawn Klein has organized a trip for Rockford College students to see Atlas Shrugged, Part II on Friday, October 12 at 5:05 pm. Interested students can see the movie for free, courtesy of the Center for Ethics and Entrepreneurship. (Only the tickets are free — not concessions or transportation.)
Check out the trailer. The film is playing at AMC Rockford 16 (click here for directions to the theater).
Please arrive by 4:45 pm and look for Professor Klein.
Tags: Atlas Shrugged Part II