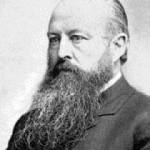 Here are Acton's famous words: "I cannot accept your canon that we are to judge Pope and King unlike other men with a favourable presumption that they did no wrong. If there is any presumption, it is the other way, against the holders of power, increasing as the power increases. Historic responsibility has to make up for the want of legal responsibility. All power tends to corrupt and absolute power corrupts absolutely. Great men are almost always bad men … There is no worse heresy than that the office sanctifies the holder of it."
Taken literally, Acton's aphorism is false. Power does not corrupt people; rather corrupt people abuse their power. Power does not do things; people who have power do things. And whether the power is used properly or corruptly is up to the person.
For example: Mothers have great power over their children, and teachers have power over their students. Does the power corrupt them?
Or consider other kinds of power: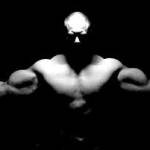 Money is economic power. Does wealth make one immoral?
Muscles are physical power. Does bodybuilding make one a bully?
Knowledge is intellectual power. Does a Ph.D. make you an evil genius?
Fame gives one social power. Does Hollywood turn you into a spoiled brat?
Some possessors of money, muscles, advanced degrees, and stardom are immoral/bullies/evil/brats, but many are not. The possession of power, then, is not the key factor: The character of the person is decisive, not the presence or absence of power. Power is the capacity, and how the capacity is exercised depends on the user.
Acton was speaking of politics, so perhaps we should ask: Is political power unique? Political power is an awesome force, the costs of political power's abuse are high, and we can never be sure of the character of our politicians. So prudence dictates that we should not concentrate power and that we have checks in place.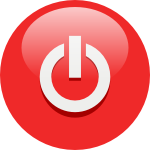 But even here, politicians can use their power for good or bad. The power itself brings options with it, but the politicians choose which options to exercise.
Politicians are not like the characters in thrall to Sauron's ring in Lord of the Rings or putty in Lucifer's tempting hands like Eve in the Garden of Eden. Nor is anyone.
Taken literally, the "power corrupts" line says that the power is the agent and the person is the vehicle through which power works. But that's to reverse the order of causation. The person is the causal agent, and the power's manifestation is the effect.