Previous Post:
Friedrich Engels against liberal peace
&nbsp Next Post:
Power does not corrupt
Troubles mounting in Argentina due to a government plagued by corruption scandals and heavy-handed, dysfunctional economic intervention and controls.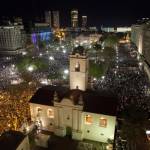 * Paypal Users In Argentina Can No Longer Make Domestic Transactions.
* Argentine government attempting to shut down Junior Achievement because it teaches young Argentinians the basics of business creation and entrepreneurship. [Link in Spanish.]
* Argentina sees largest anti-government protests yet; many disapprove of economic management.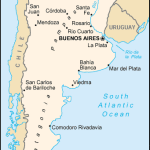 At Rockford College and the Center for Ethics and Entrepreneurship, we were fortunate to learn about the warning signs from Argentine experts:
* Business in Argentina — interview with Federico Fernández and Martin Sarano.
* This Kaizen interview with Eduardo Marty on the state of entrepreneurship in Argentina.
More on Argentina:
* A comparison of how resource-poor Hong Kong's relatively laissez-faire free market has taken it from poverty to riches while resource-rich Argentina's experiments in statism have taken it from prosperity to decline and semi-functionality.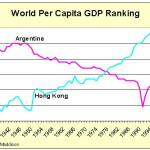 * My keynote lecture at the 2010 Austrian Economics conference in Rosario, Argentina, sponsored by the Bases Foundation, the Faculty of Economics of the Pontifical Catholic University of Argentina, and the Instituto Hayek.
* Public and private transportation, Buenos Aires style
* Street signs in Buenos Aires.
* And the song.
Tags: Argentina, Bases Foundation, Eduardo Marty, Federico Fernandez, Instituto Hayek, Junior Achievement, Martin Sarano, PayPal