Previous Post:
Carlin Romano's America the Philosophical
&nbsp Next Post:
The Mongols and modern European history
Over the spring and summer I read three enjoyable books, all by first-time authors of fiction. Looking forward to more from them.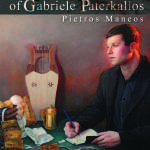 Pietros Maneos, The Italian Pleasures of Gabriele Paterkallos. A lushly Romantic series of letters by young American poet on an odyssey to Rome — both contemporary Rome and the idealized and historical city that has inspired through the ages. "If a man does not suffer from delusions of grandeur, I question his sanity, not mine, for it means he has accepted his common lot in life, no longer dreaming of performing epic deeds."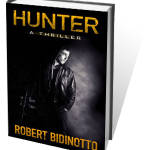 Robert Bidinotto, Hunter: A Thriller. What of the double victims of a dysfunctional criminal justice system: "Crime victims. Victims of the predators that you represent. Victims of the thugs you recycle back into the streets. You ask why I'm doing this. Because it's time that somebody represented them." Do not mess with Dylan Hunter. Justice? Vengeance? You decide.
Larry Abrams, The Philosophical Practitioner. Philosopher as life coach or philosophical therapist — love, sex, loss, meaningful careers —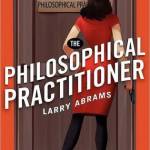 and one of his clients wants him dead. "What do you want me to say? That I love you? Come on, Alice. That's kid stuff. It's what you say when you're just out of school and you're a walking hormone factory. But then you get married and have kids and you do the best you can, and after fourteen years if you can say you miss your wife after being away from her for twelve days, that's as good as it gets." True?
Tags: Hunter: A Thriller, Larry Abrams, Pietros Maneos, Robert Bidinotto, The Italian Pleasures of Gabriele Paterkallos, The Philosophical Practitioner