Tara Smith to speak at Rockford College
On April 17, Professor Tara Smith will be speaking at Rockford College on themes related to her Money Can Buy Happiness.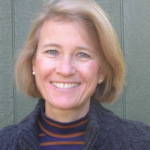 Professor Smith received her Ph.D. from Johns Hopkins University and is currently Professor of Philosophy at the University of Texas at Austin.
She is the author of several books in moral and political philosophy, including Moral Rights and Political Freedom, Viable Values: A Study of Life as the Root and Reward of Morality, and Ayn Rand's Normative Ethics: The Virtuous Egoist.
The talk will be at 11:00 am in the Starr Science Auditorium on the Rockford College campus.