Previous Post:
Income inequality and broken families — a modest proposal
&nbsp Next Post:
Seminar on "Economics as a Value Science"
[Following up on my "Do conservatives really value economic liberty?", on the conservatisms of Newt Gingrich, Robert Bork, and Irving Kristol.]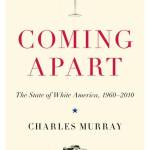 In The New York Times, moderate conservative David Brooks reflects upon Charles Murray's Coming Apart: The State of White America, 1960-2010. Brooks agrees with Murray that Americans have divided into two polarized "tribes."
"The members of the upper tribe," says Brooks, "have made themselves phenomenally productive. They may mimic bohemian manners, but they have returned to 1950s traditionalist values and practices. They have low divorce rates, arduous work ethics and strict codes to regulate their kids."
Meanwhile, "in the lower tribe, men in their prime working ages have been steadily dropping out of the labor force, in good times and bad. People in the lower tribe are much less likely to get married, less likely to go to church, less likely to be active in their communities, more likely to watch TV excessively, more likely to be obese."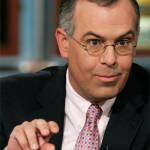 Brooks praises Murray for the rigor of his data and analysis, and then offers his own solution to the problem.
"I doubt Murray would agree, but we need a National Service Program. We need a program that would force members of the upper tribe and the lower tribe to live together, if only for a few years. We need a program in which people from both tribes work together to spread out the values, practices and institutions that lead to achievement."
So: While American liberals want to use force to redistribute wealth and jobs among the rich and poor, Brooksian conservatives want to use force to redistribute values, practices and institutions among rich and poor. Liberals want to use compulsion to move other people's money around as they see fit. Brooks wants to use compulsion to move the people themselves around as he sees fit.
Once again I am shocked at how easily and automatically so many intellectuals are willing to use compulsion to solve problems.
Tags: Charles Murray, Coming Apart: The State of White America, David Brooks, Irving Kristol, Newt Gingrich, Robert Bork